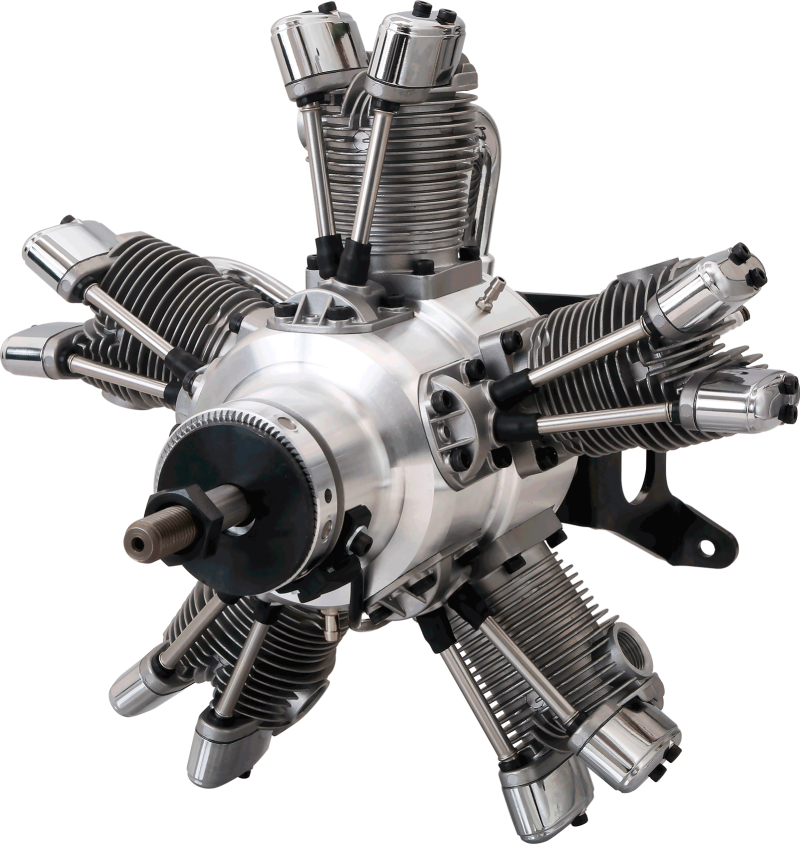 FG-73R5
The long-awaited 5-cylinder series
since the Glow FA-325R5 is a Gas Version.
This is what we call "The ultimate sound".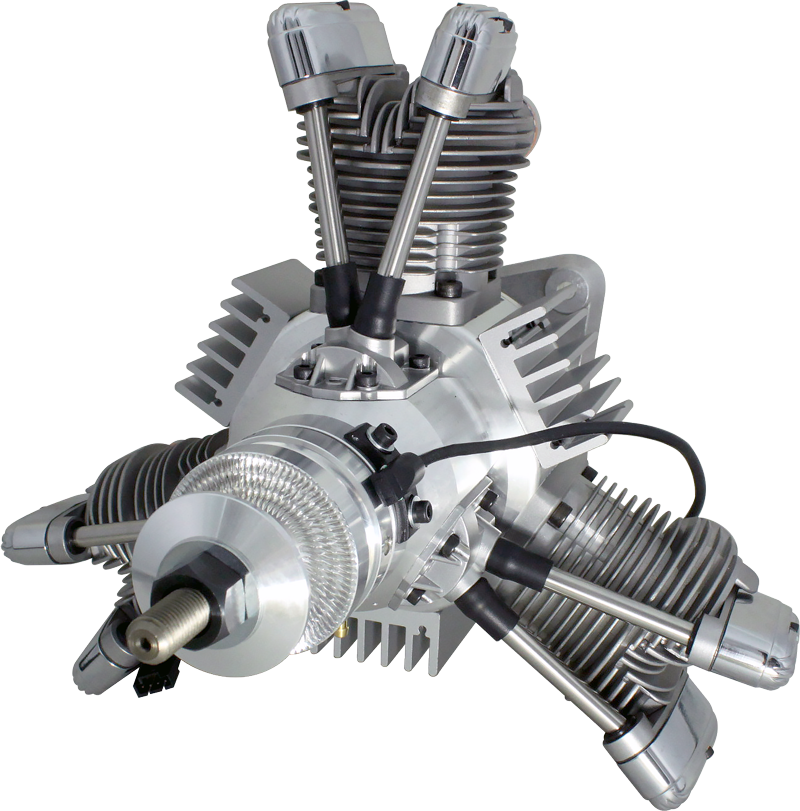 FG-90R3
The bored-out version of the FG-84R3.
The updated intake offers extra power more than just bored-out.
A perfect engine for scale & aerobatic models with high torque.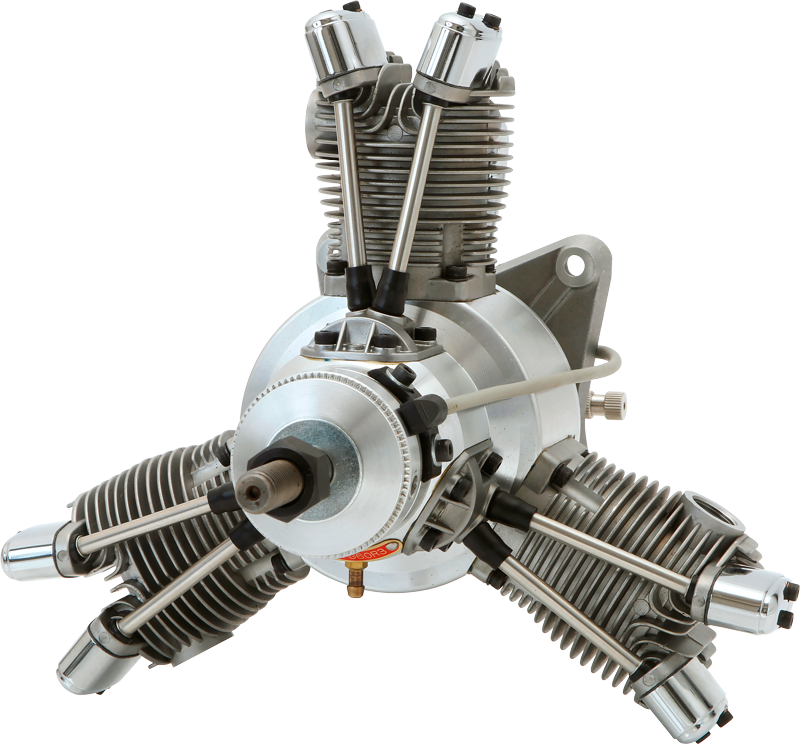 FG-60R3
The 3rd radial gas engine following
FG-84R3, FG-33R3. It offers excellent performance in both of power ad sound.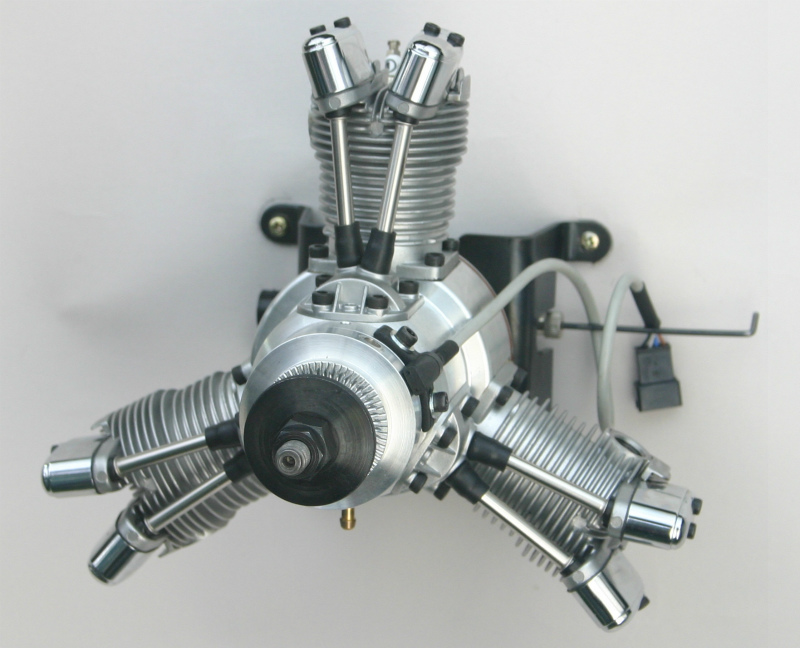 FG-33R3
Long awaited the 2nd radial gas engine.
Many fans are fascinated by the mellow sound. Also has nice fuel efficiency.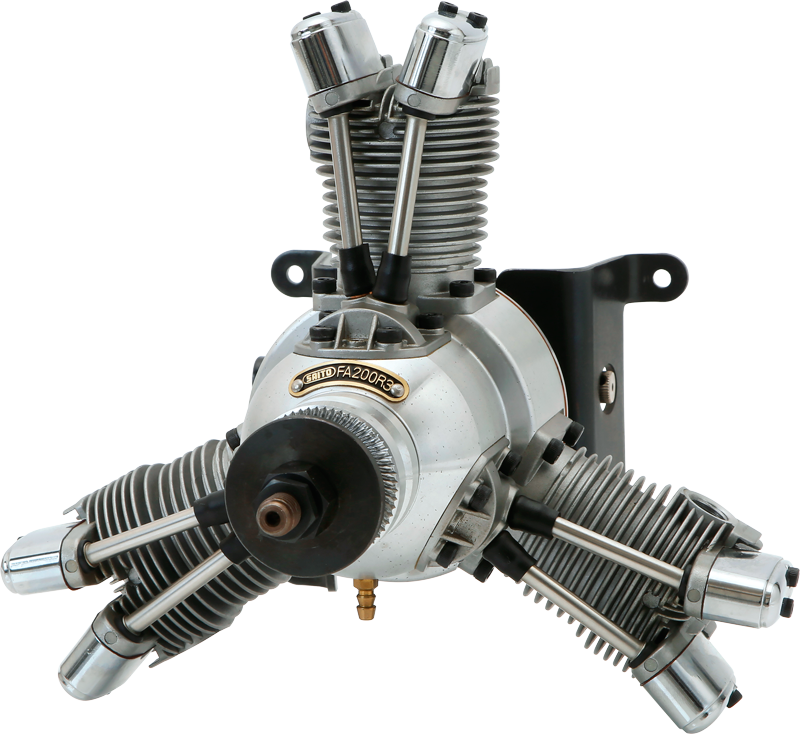 FA-200R3
The bored-out version of FA-170R3.
You might notice distinct mellowness of its sound rather than the gas version. That's one of the reason there are lots of fans who take glow engines.
TWIN ENGINES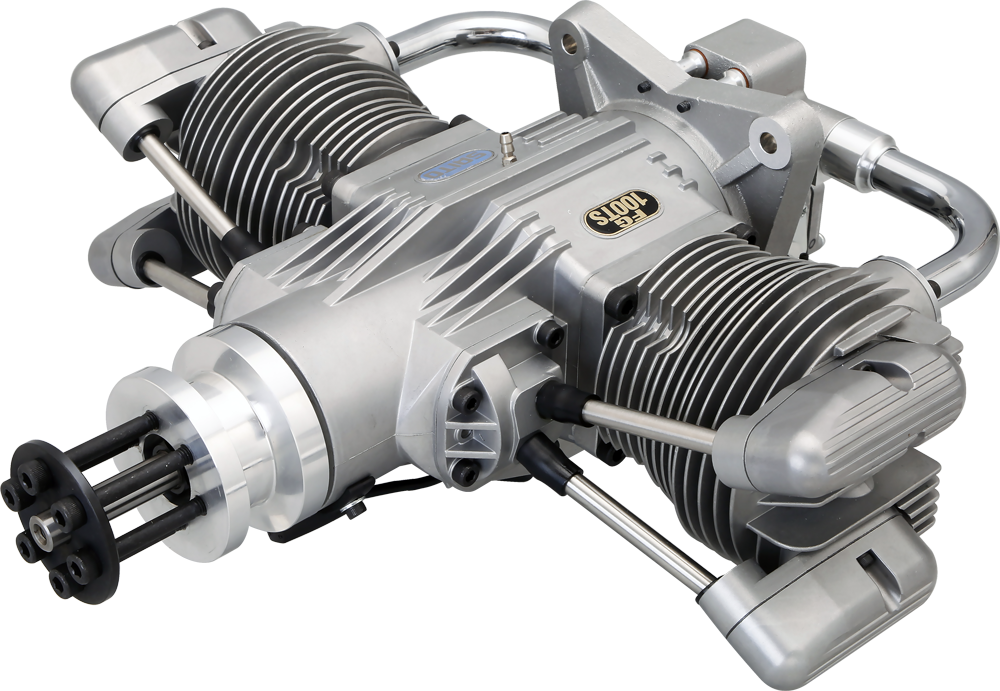 FG-100TS
100cc Twin.
Canister is unnecessary.
Mellow 4st boxer sound with standard exhaust. A perfect engine for aerobatic and scale models in 2st-70cc class. Ultra-fuel efficiency. Approx.26cc/min (full throttle at ground bench).